Oof. Last week was not a good one for my SEC record. Due to two of our conference coevals completely melting down and another outperforming expectations, I went 3-5 for the week, bringing my season ledger down to 6-9. Most of those games looked like gimmes, and this week actually has a couple of interesting match-ups. Is this the week that I finally right the ship and get back to .500? Don't Bet On It!
Louisiana-Monroe at Auburn (-16.5)
Last Week: The Warhawks (1-0) notched their first-ever win over a ranked opponent by beating Arkansas 34-31 in overtime. The WarPlainTiglesMen (0-2) couldn't get anything going on offense and lost to the Bizarro Bulldogs 10-28.
The Lean: I don't want to take anything away from ULM's victory: it's a big deal. However, they employed risky, David strategies, benefitted from the injury to Hogs' QB Tyler Wilson, and capitalized on an absolute meltdown on the Arkansas sideline. Auburn may be 0-2, but they're a young, talented team that still hasn't played a game at home. The WarTiglesMen are going to put all the pieces together and destroy somebody; I'm guessing it'll be the warhawks, who are due for a letdown.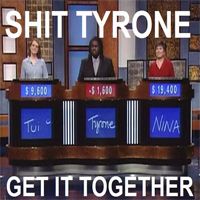 Presbyterian at Vanderbilt (N/A)
Last Week: Presbyterian (1-1) got crushed by Georgia Tech, losing 3-59. The Commodores (0-2) gave up 17 fourth-quarter points in a shocking 13-23 loss to Northwestern, which may have been the only Big 10 out-of-conference victory last weekend.
The Lean: No spread, no analysis. Vandy better win.
No. 1 Alabama (-19) at Arkansas
Last Week: Alabama (2-0) handled their business against Western Kentucky, winning 35-0, but gave up 6 sacks. Arkansas (1-1), well... this happened.
The Lean: Arkansas might win this game. Stranger things have happened, and I get the feeling that they might have been looking ahead to this game. But I'm still taking Bama and the points.
Texas A&M (-13.5) at SMU
Last Week: The Aggies (0-1) failed to score any second-half points in a 17-20 loss to Florida. The Mustangs (1-1) shut out Stephen F. Austin and scored 52 points.
The Lean: SMU doesn't have the horses to keep up with the Aggies. I'm so, so sorry for that pun.
No. 18 Florida at No. 23 Tennessee (-3)
Last Week: The Gators (2-0) overcame a 10-17 first-half deficit to pull out a win in College Station. The Vawls (2-0) pummeled Georgia State 51-13.
The Lean: Florida is winning games with defense this year, and they lost a starting LB and CB during the A&M game. Another 5-star projected starter is likely out for the season due to a set-back rehabbing his ACL. Tennessee looks undervalued to me.
Western Kentucky at Kentucky (-7)
Last Week: The Hilltoppers (1-1) played the best team in the country. The Wildcats played like an actual football team in a 47-14 victory over Kent State.
The Lean: Western Kentucky sacked AJ McCarron six times, so this game might be closer than it ought to be. But Kentucky will be looking to prove they belong in the SEC.
Arizona State at Missouri (-7)
Last Week: The Sundevils (2-0) cruished to an easy 45-14 victory over Illinois. You know what happened to the Tigers (1-1).
The Lean: We all know first hand that Mizzou is a good football team. They might be banged up, but I'm taking the Tigers and the points.
UAB at No. 8 South Carolina (-33.5)
Last Week: The Burninators (0-1) had a bye. The Gamecocks (2-0) manhandled East Carolina 48-10, led by back-up QB Dylan Thompson's 3 TDs. QB CONTROVERSY!!!
The Lean: UAB is not a good football team. South Carolina is.
Mississippi State (-16.5) at Troy
Last Week: The Western Division Bulldogs (2-0) exposed Auburn in a 28-10 victory. The Trojans (1-1) lost to conference rival Louisiana-Lafayette 24-37.
The Lean: Troy is not a good football team. Mississippi State is.
Idaho at No. 3 LSU (-42.5)
Last Week: The Vandals (0-2) lost to Bowling Green. The Bayou Bengals (2-0) gave up a field goal to Washington but also scored 41 points.
The Lean: I'm taking LSU and the points until further notice.
No. 14 Texas (-10.5) at Ole Miss
Last Week: The Longhorns (2-0) scored on 3 pass plays of 38 yards or longer in an easy win over New Mexico. QB Bo Wallace accounted for 4 TDs (3 through the air) in the Rebel Black Bears' (2-0) victory over UTEP.
The Lean: Ole Miss has one more win on its schedule. This isn't it. The Longhorns' D is going to crush any hopes that Colonel Reb had of being good this year.
Go Dawgs!