Let's be serious for a second: Boise State is a very good football team. Many, many pundits are predicting that the Broncos are going to beat our beloved Bulldawgs this weekend. Nevertheless, half of the fun of being a sports fan is talking trash, and to talk trash properly, you need to be prepared. Here is some helpful topical information to aid you in supporting your team.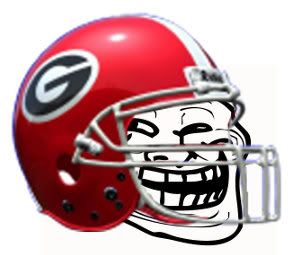 Wins and Losses
Boise State has compiled an impressive record since joining Division 1 in 1996. However, this accomplishment is largely due to the fact that Boise's seniors all played Pee Wee ball with the Broncos and therefore had some extra, formative years in the system.
Place of Worship
Bronco Stadium has been called one of the most difficult places to play, and the Broncos are currently defending a 62 game win streak. With a seating capacity of 33,500, you can imagine how intimidated visiting teams must feel.
History
Fun fact: Georgia's football team was celebrating its fortieth year and the fifth anniversary of its first (AP Boand and Poling) national championship the year that Boise State University was founded (1932).
Playmakers
Boise's Heisman hopes rest on the shoulders of QB Kellen Moore, who is Communications major and a staunch advocate for second amendment rights.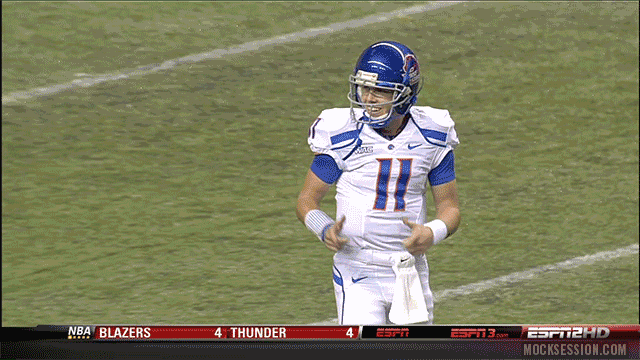 History Redux
Boise is 0-4 against SEC teams. Who did they play last time?
Counter-Trolling
If a Bronco partisan brings up Georgia's 6-7 record from last year, encourage them to keep up the good work: if BSU continues to win 13 games every year while Georgia wins only 6 a year, they'll catch up to our all-time Division 1 win total sometime during the 2095 season. They can do it if they try!
A BSU alum might mention the unfortunate Liberty Bowl loss to UCF. Be sure to ask them how their last bowl match-up with a C-USA foe went. (Hint: Not so well.)
If a Bronco fan says something about our mascot's health, remember that you'll be in your home state, where no jury will convict you for any ensuing crime of passion. Alternatively, you can point out that Sarah Jessica Parker is not a great mascot.
How are you planning on talking smack this weekend?